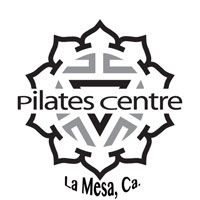 Testimonials
Betty V, 4-10-2016 - I first started taking the Pilates Therapeutic/Stretch Class on Tuesday and Thursday's around February 2014. I was looking for something to help me prepare for two upcoming replacement knee surgeries. I wanted to strengthen my upper body before surgery. I found the Therapeutic Pilates class was excellent to not only do this but to help me work on agility while working around my knee procedures. When I had my first surgery in February 2015, my doctor was impressed with what I had accomplished in such a short time and he thought Pilates made a positive difference.

West Coast Pilates Centre is a very comfortable, safe, clean and fun environment to do Pilates. The instructors are great, each with their own unique style, making classes interesting and never dull. There is even a retired RN on staff to make us feel more secure. The staff is aware of our medical problems at all times. I am now preparing of my second knee surgery.
​Ann R. 4/4/16 - I am a 69 year old grandmother who has been going to West Coast Pilates for 2 years. It was the best decision I could have made for my health and well-being. My flexibility and balance have improved greatly.

The first time I want I was nervous if I could do it. I thought that I would feel uncomfortable, but that was far from the truth. The instructor, Heidi, was wonderful. Since she had previously been a nurse, she understood my physical limitations (osteoporosis, lower back problems, etc.) and made any necessary adjustments. All of the instructors will ask you to advise them of any medical problems, or issues they should be aware of. They will never make you feel uncomfortable.

Heather is the owner and has created a studio that has a warm and inviting atmosphere. She makes sure that all of her clients are content and will listen your needs and concerns. She has a great staff, who, like her, will help you and patiently work with you.

I go twice a week and now that the class I like has more days available, will probably go more. I almost feel like I am with an extended family because I have gotten to know the others in my class. Everyone is so friendly.

There is a large variety of classes to choose from. I go to the Therapeutic Stretch class. It is geared for seniors or anyone with physical limitations, or has had surgery and needs to work on specific areas. I really enjoy this class. I even took my 12 year old granddaughter with me to a couple of classes and she loved it. There is also different levels of Pilates, depending on what you want or need.

I strongly recommend West Coast Pilates to everyone, of every age. It is the best in the city.
Kathy M. 4/5/16 - Greetings Heather…. Just a quick note to thank you for your incredible Therapeutic/Stretch Class on Tuesday mornings. For over a year now I have been enjoying the benefits of attending this particular class: more flexibility, deep breathing practice, and just working out the little aches and pains. This has become one of my most eagerly anticipated activities of the week…I refer to it as "my little oasis!"

The West Coast Pilates Centre is just the perfect size, conveniently located, and has plenty of parking. It always feels fresh, welcoming, and very well maintained. You are clearly an expert in your field and your substitute instructors step up to the plate beautifully.

I am grateful that you have included a less rigorous class that still delivers innumerable benefits. It is a perfect complement to my daily walking routine. How wonderful that I don't have to be an athlete to take full advantage of the facility, equipment, and personalized instruction. I just LOVE it!!!!

It is with great sincerity that I wish you continued success.
Marisa S. 3/28/16 - I have been going to West Coast Plates Centre since March, 2013 and love it! I was sick of going to the gym and wanted to focus on toning and sculpting my arms for my wedding, I found WCPC through Groupon and was hooked after the first class. The overall attitude of the studio is welcoming and not intimidating at all. The studio is also extremely clean, which is very important to me, and doesn't feel cramped.

The staff are amazing, everyone is so different and I encourage you to try all of the instructors, as one instructor's "level 2" may be another instructors' "level 1.5." The instructors constantly vary their routines, which I greatly appreciate, as I enjoy being challenged. There are also several modifications provided in each class; if you want to make it harder or easier the instructors always give you that option, which is especially helpful if you did a hard workout the day before or just want to challenge yourself more. While it is clear that the instructors want you to succeed and grow stronger, they are not pushy but will correct your form when necessary. My favorite classes are the reformer cardio sculpt, plates 2 the core, and cardio barre/Pilates combo as I enjoy higher intensity workouts, but all of the classes are great!

I really appreciate the fact that there are a lot of night classes- some as late as 7:30. The earliest morning classes start at 8am, sometimes I think it would be nice to have a 6 or 7am class but then I remember I am not a morning person so I would probably never go to these anyway :)

The prices are also great- I have seen many other studios with much less affordable prices. Of course, it isn't a $10/month gym membership, but since I enjoy the classes here I think of the payment as more of an "investment' in myself.

My favorite thing about attending WCPC is I see Pilates as more of a hobby as opposed to a grueling workout I have no interest in completing. I attend 2-3 times a week depending on my school schedule and look forward to the classes each time. I have tried everything from Zumba to bootcamps to Bikram yoga, as well as other reformer Pilates studios, and found myself walking away from everything after a month or two, except for WCPC. If you are unsure, just try a class! The new student deals are amazing, and you will probably end up staying like I did!!