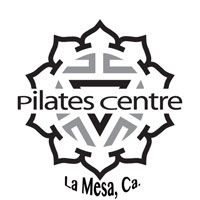 Our Pilates Centre Team
Relax and rejuvenate your mind and body with the help of our skilled Pilates Centre Team.
Heather Anton
Heather is a San Diego native, and has a BA in Theater Arts with a focus in Physical Theater and Modern Dance from Humboldt State University. She formerly danced in a professional jazz company in Northern California.

Heather completed the Club Pilates 500-hour comprehensive teacher training program and opened the Pilates Centre La Mesa two years later (October 2013). She is the studio owner of the Pilates Centre La Mesa and the Director of the Teacher Training Program. She is also a member of the Pilates Method Alliance (PMA).

Heather loves to be apart of her students' physical and mental transformations every day. After a few months of regular classes, she notices her students move more comfortably and are visibly happier with their overall appearance! Her love and appreciation of the human body combined with her passion for helping others achieve their fitness goals is what inspired her to open WCPC.

In her free time, Heather can be found spending time with her two sons, doing yoga, relaxing with friends, hiking or walking, and juicing.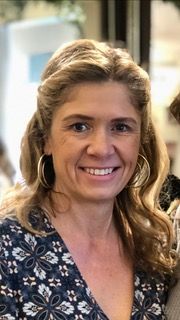 Kristy Joel
Kristy is a Pilates instructor that will encourage you to get outside your workout comfort zone. She is a mother of four that fell in love with classical Pilates as a way to get her body moving when her kids were younger. After her kids grew up she took this passion to the next level by becoming an instructor. Kristy utilizes classical and contemporary pilate moves to keep every class feeling new and refreshing. She strives to encourage everyone to feel confident in their physical abilities and eager to push their boundaries as they build strength in her classes!​​​​​​​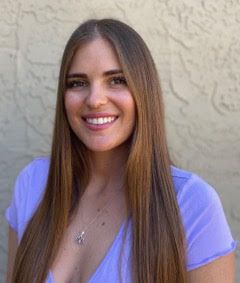 Kati Szakasits
Born and raised in San Diego, Kati graduated from SDSU in 2015 with a degree in Economics and a minor in Finance. Kati lives an active lifestyle and loves trying new forms of exercise whenever she can including wakeboarding and water skiing. Kati took her first reformer class in 2016 and immediately fell in love with Pilates! In fact, some of her first classes were at WCPC with Heather Anton!
After a few years of doing Pilates sporadically, Kati decided to stick with it and make it a regular part of her routine. She loved the way the exercises made her muscles feel lengthened and toned and her entire body felt strong. Deciding she wanted to make other people feel about themselves and Pilates the same way, Kati completed the 450-hour Pilates teacher-training program through West Coast Pilates Centre in February 2021.
In her free time, Kati can be found enjoying the Colorado River in Arizona with her boyfriend and dog!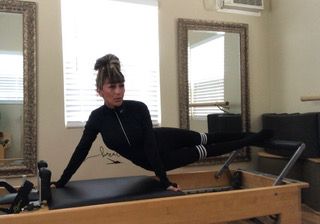 Anel Rahbari
Anel exudes a love for Pilates, fitness, and health and enjoys nothing more than to help others become healthy and strong through the power of movement. Anel completed 500-hour full comprehensive pilates certification training in 2015.
Since obtaining her certification, Anel has been passionately teaching group and private classes for all levels and populations. Anel is also certified in Barre and Yoga Sculpt.
As your instructor, Anel brings a boost of energy and mood into the room. She ensures every client who attends her classes walks away with a challenging full body workout and is inspired by her passion for Pilates. Through her, clients are inspired to transform their bodies, building strength, endurance, flexibility, while finding their mind body connection. Anel gives step-by step instruction, providing visual, auditory, tactile cueing, while offering modifications and progressions for all fitness levels.
Anel enjoys being outdoors with nature hiking and mountain biking, spending quality time with family and friends, cooking, and continuing her Pilates practice whenever possible.